Who is
Rob?
Come to Extraordinary Training at Quad's Gym in Lakeview,
and this is the first thing you may ask!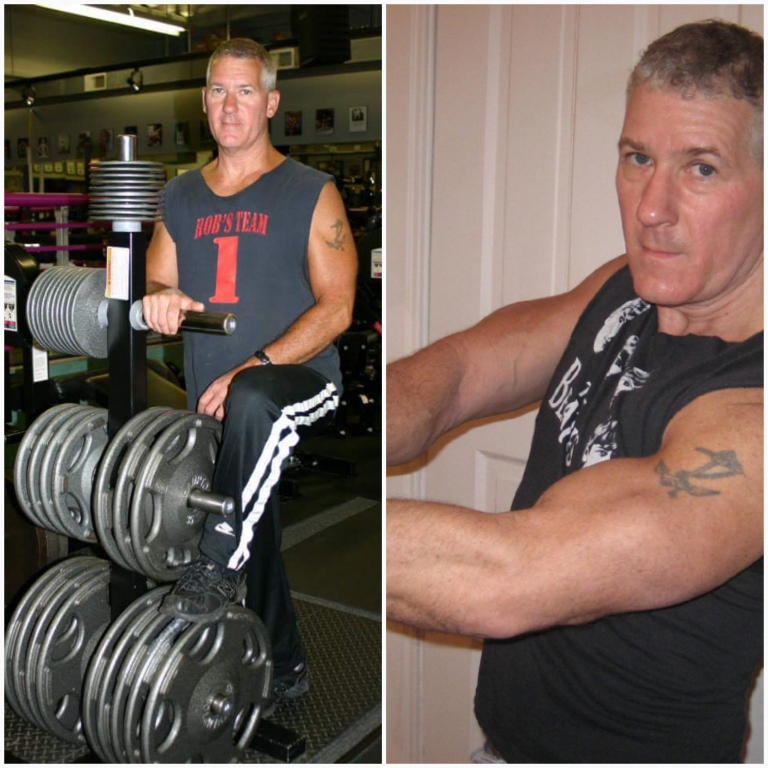 Over thirty years ago I began "pumping iron"–long before the term was invented. My roots remain firmly planted in the basement of the home where I grew up, where sand-filled weights and heavy dumbbells put together by my dad rolled about the uneven concrete floor, and pictures I'd torn out of muscle magazines were taped to the walls.
Being largely self-taught, weaned on the muscle mags of the period and seeking advice from the older guys of the neighborhood who had trod this path before me, it was a natural step to become employed by the Chicago Health Club chain, where I dispensed practical advice on the gym floor. It wasn't long before I began selling memberships out of a carpeted office, but while my wallet became fat my soul became lean. Realizing it was in the gym that I belonged helping others, I gave up the security of the all-important "commission check" and returned to the land of dumbbells, pulleys and clanging weights.
My Quest For the Right Home
QUADS GYM
Once I decided to be a personal trainer and make training my vocation, my next question was where? One of the first things I did was pack my gym bag and head to one of the hottest spots in town, the area alternately known as Lakeview Boystown and Wrigleyville. Around here people are extremely health-conscious and body-conscious too. But my job of searching wasn't quite done, cause there were lots of gyms around.
After poking my head into just about every fitness studio up and down Broadway and Halsted from the north end of Lakeview to the south, from the east end of Boystown and Wrigleyville to the west, I finally came to QUADS GYM–and I knew my search was over. QUADS, quite simply, is the most completely equipped gym I had ever seen–only Gold's in California could hold a candle to it. And when I learned how reasonable the rates were, I set up camp and never looked back! And neither will you!
Don't Wait Any More
Join Me Today
So put your skates on and glide across Lakeview to see me! Lace up your sneakers and jog down Boystown to meet me! Climb up your Tarzan rope and swing across Wrigleyville and let me show you what QUADS, and me, have to offer!